5th German-Ukrainian Business Forum - Rebuild Ukraine

The 5th German-Ukrainian Business Forum provides a platform to discuss the involvement of business in the process of Ukraine's reconstruction. It is aimed at decision-makers from business and politics in both countries. DIHK president Peter Adrian will open the conference, followed by speeches by the Federal Chancellor, Olaf Scholz, and the Ukrainian Prime Minister, Denys Shmyhal. High-ranking speakers from the Ukraine and Germany will then discuss on current topics in several panels.

The forum is organized by the Association of German Chambers of Commerce and Industry (DIHK), the German-Ukrainian Chamber of Commerce and Industry (AHK Ukraine), the German Eastern Business Association (OA) in cooperation with the Cabinet of Ministers of Ukraine, UkraineInvest and the Ukrainian Embassy in Germany and takes places on:

Monday, October 24, 2022 from 12:00 to 5:00 pm.
The livestream will be available in German and Ukrainian.
The event is free of charge.
---
Welcome
- Peter Adrian, President of the Association of German Chambers of Commerce and Industry (DIHK)
- Hans-Ulrich Engel, Vice Chairman of the German Eastern Business Association (OA)
---
Opening
- Denys Shmyhal, Prime-Minister of Ukraine
- Olaf Scholz, Federal Chancellor of Germany
---
Moderator: Volker Treier, Chief Executive of Foreign Trade, Member of the Executive Board, DIHK
Panel I
Sustainable development in rebuilding - new materials and energy efficiency for a reconstruction of Ukraine


Speaker:
- Oleksii Chernyshov, Minister for Construction of Ukraine and Envoy of the President of Ukraine for Recovery
- Svenja Schulze, Federal Minister for Economic Cooperation and Development
- Knut Pielsticker, Member of Committee on International Construction, German Construction Industry Federation
- Robert Hermann, Managing Director, Germany Trade and Invest
- Michael Kraus, COO, Fixit Gruppe
- Oleksander Rondyanskiy, Adviser of President of Ukraine, nominated Head of the Agency for Rebuilding of Ukraine
---
Moderator: Serhii Tsivkach, CEO, UkraineInvest
Panel II & III (parallel)
(II) German-Ukrainian Energy Partnership - Deepening and Expanding Renewable Energies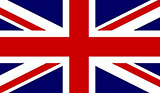 Speaker:
- German Galushchenko, Minister of Energy of Ukraine
- Birgit Schwenk, Head of Department, Climate Protection Division Federal Ministry for Economic Affairs and Climate Action
- Rostislav Shurma, Deputy Head of the Office of the President of Ukraine
- Arial Porat, Senior Vice President Siemens Energy, Head of Hub Europe, Siemens Energy
- Christina Haverkamp, CEO, German Energy Agency (dena)
- Maxim Timchenko, CEO, DTEK
- Yuriy Vitrenko, CEO, Naftogaz
---
Moderator: Michael Harms, Managing Director, German Eastern Business Association (OA)
---
(III) Logistics and Infrastructure: Water, rail, roads


Speaker:
- Oleksandr Kubrakov, Minister of Infrastructure of Ukraine
- Daniela Kluckert, Parliamentary State Secretary, Federal Ministry for Digital and Transport
- Rolf Bösinger, State Secretary, Federal Minister for Housing, Urban Development and Building
- Philip Sweens, CEO, HHLA International GmbH & Spokesperson Working Group Ukraine, German Eastern Business Association
- Jens Gräfer, Head of International Affairs, Deutsche Bahn AG
- Oleksyi Mironenko, CEO, MIKO Group
- Andriy Vadaturskyy, General Director, Nibulon
---
Moderator: Serhii Lisnichenko, Interim Chairman of the Board, German Ukrainian Chamber of Industry and Commerce (AHK Ukraine)
Panel IV & V (parallel)
(IV) Agriculture and food - restart of Ukrainian agricultural economy


Speaker:
- Markiyan Dmytrasevych, Deputy Minister of Agrarian Policy and Food of Ukraine
- Manuela Rottmann, State Secretary at the Federal Minister of Food and Agriculture
- Dirk Stratmann, Spokesperson Ukraine, German Agribusiness Alliance
- Werner Baumann, CEO, Bayer
- Andrii Dykun, Chairman, Ukrainian Agrarian Council
- Eugene Milovanov, CEO, Organic Federation of Ukraine
- Oleksandr Dombrovsky, President, MHP Eco Energy
---
Moderator: André Pilling, CEO, Eco Viva GmbH, Agritrade Ukraine Head of Food and Agricultural Committee, AHK Ukraine
---
(V) Cyber Security and Digital Solutions


Speaker:
- Mikhaylo Fedorov, Minister for Digitalization of Ukraine
- Regine Grienberger, CA-B, Beauftragte für Cyberaußen- und Cybersicherheitspolitik, Auswärtiges Amt
- Tom Kindermans, Managing Director, Region CEE, SAP
- Tim Brauckmüller, Managing Director, ateneKom
- Andreas Goedecke, Chief Business Officer (EU, DACH and Nordics), Eleks
- Vitalii Bober, Business Analyst
---
Moderator: Stefan Kägebein, Regional Director Eastern Europe, German Eastern Business Association (OA)